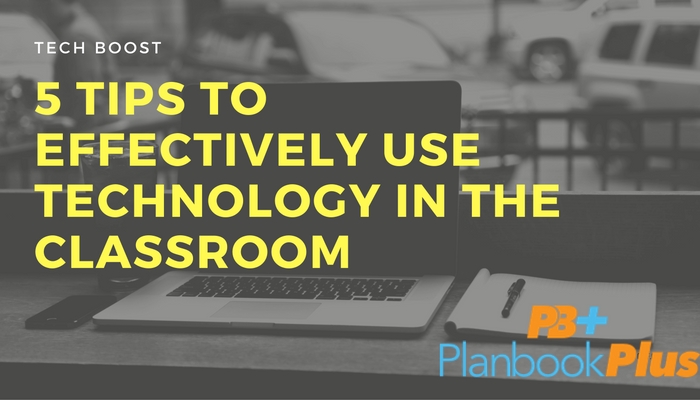 Tech Boost: 5 Tips to Effectively Use Technology in the Classroom
Worksheets. Every teacher has them. Typically, each course is indexed by binders and teachers tap into their worksheets arsenal to support or supplement instruction. Standards-aligned, rigorous, and relevant worksheets assess knowledge, but the question remains: are they engaging? More often than not, students will confirm that worksheets are not the reason they look forward to school. As the new year approaches, consider a few ideas that may save some paper and contribute to a highly engaging classroom.
1. NoRedInk
NoRedInk is a website that gives teachers the opportunity to differentiate writing instruction. Even better – it includes student interests! When students sign up, they click on pictures that represent their interests and incorporate it into instruction and assessment. Teachers may assign different topics of writing to different students. A diagnostic test is first assigned to students, then the results help inform the teacher's follow-up instruction. While Johnny works on passive voice, Suzie may work on word confusion!
Presentations are a part of school. Students either create powerpoints or Google slides and present information to the class. However, presentations do not need to be so cut and dry. What if students collaborated on a presentation as a class? Use Google slides to assign the students with a new topic and split the class equally with sub topics. As the class works on the presentation, leave the Google slides page up in the front of the room for the students to see the collaboration happening.
3. Student-Generated Memes
Sure, memes fill up social media feeds with useless humor. However, students often enjoy them. There are so many resources online that allow students to upload their own picture and words (or just make it in word or Google Docs), to really fuel their creativity. Task students with creating a meme regarding the Industrial Revolution, electron configuration or even the main theme of To Kill a Mockingbird. While students are able to have some fun with the assignment, they also must show they understand the underlying concepts.
4. Interactive Timelines
Knight Lab (associated with Northwestern University) created an easy-to-use interactive timeline platform. In simplist form, students upload their google sheets timeline to the website. After uploading the student spreadsheet, Timeline JS3 generates an easy to use and easy to share timeline. Whether conducting pre-reading activities for The Great Gatsby or studying the Cold War, this website gives students the responsibility of sequencing events, but also allows them to share their final product easily.
5. Digital Comic Strips
Rather than assigning a fill-in-the-blank worksheet or packet, assign a digital comic strip. Digital comic strips require students to take a large amount of information and condense that information into a few panels of a comic strip. Not only does this help improve student comprehension skills, but also challenges them to think in a different manner. Various websites provide their own interface for student customization: Pixton, Storyboard That, Make Beliefs Comics, and ToonDoo. 
Of course, the best way to achieve student success is creating a highly engaged classroom. In order to truly create a highly engaged classroom, teachers must plan. With Planbook Plus, teachers can implement these tools into their already planned lessons (perhaps substituting the worksheets, or tweaking an activity) and can even assign these activities via Planbook Plus!