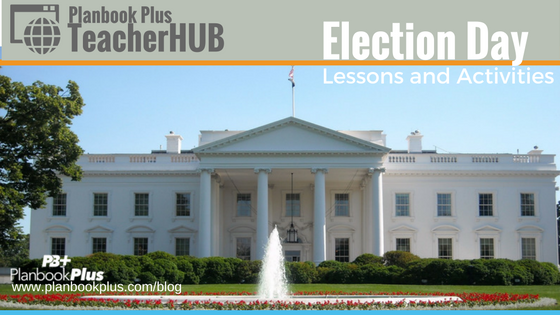 Planbook Plus TeacherHUB: Election Day
With Election Day only a week away, we have gathered some online resources that you can incorporate into your lesson plans.
Teacher Vision – Elections
This collection for resources from Teacher Vision contains a collection of activities, printables and lessons on the electoral process. Delve into the election requirements, take a look at historical references and view cross-curricular ELA and Social Studies lessons.
Election Day Activities from Teacher Planet
This collection from Teacher Planet contains printable, clip-art, thematic units and activities that you can use to teacher the election process and the US Democratic Process.
Edutopia Election Resources
The educators at Edutopia have gathered many resources to use in the classroom to integrate into your curriculum about Election Day and Voting. You will find lesson plans, thematic units, and activities for grades 4-12.
Everything you need for Elections from Scholastic
Scholastic has a comprehensive collection of resources for you to use in your lesson plans but also to share with your students about elections, voting, and making good choices. Choose from Unit Plans, lessons, activities, vocabulary and printables. The resources are for grades K-12.