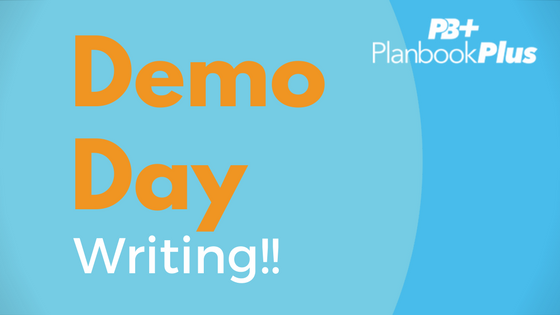 Planbook Plus Demo Day: Writing
With English, social studies, science and even math – writing is a foundational skill for every student. Of course, writing is also a frustration for many students. As teachers, we are challenged with teaching to the state standards, engaging students, preparing students for life in a global society and also embedding skills such as reading and writing. Our demo lesson today provides some suggestions for embedding writing (and technology) into any lesson. Our example will come from a social studies classroom.
Objective/Goal
Students will compare and contrast two countries with differing political systems
Students will define and describe political systems with 100% accuracy
Materials
iPads, laptops, tablets or desktop computers
Textbooks
Internet Connectivity
SIMPLE set up for this lesson! It's all about students inquiring about each country, political systems, collaborating and improving their writing skills.
Student Activities
Break students into equal groups (three or more students each).
Provide a rubric that specifically focuses on the ability to find both similarities and differences between the countries, accurate description of political systems and age-appropriate grammar and writing skills.
This project will be delivered through google docs or google slides – students have the choice!
Each student will be responsible for a portion of the project (describe political systems accurately, compare two countries, contrast two countries, etc). ALL students in the group will be responsible for the introduction and conclusion of their projects.
Using google docs or google slides, students will start on their individual part of the project. Once they complete their part, they must edit each group member's slide. This will be on a scheduled timeline.
Once every individual group member's portion is edited, they must then write the introduction and conclusion together in a scheduled collaboration session.
Assessment
Teachers will use a rubric to assess whether the students accurately described each country, compared and contrasted and have well-written pages or slides that show a cohesive paper/project.
The project will appear as though one student presented it – it should not appear pieced together
Take this demo lesson and make it your own! Remember, Planbook Plus has state standards available, so tying the standards to your objectives should be simple! Planbook Plus also makes lesson delivery and assignment seamless – allowing teachers to deliver this entire lesson through Planbook Plus!